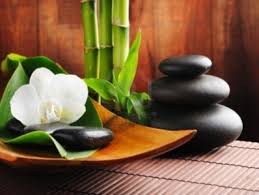 Welcome,
When I was imagining a concept for my business, I really wanted to create something that wouldn't complicate my life. I was personally seeking a balance between my personal and professional life. In my profession my desire has always been to provide excellent client service while making simple the choices available in the beauty industry. In my personal life I've evolved into a less is more place seeking balance and peace. Simplicity came about when I realized that one word really encompassed what it is that I hope to share with my clients and how I hope to live.
I look forward to sharing that with you at Simplicity!
Donna Daacke
Glen Rock Mill Inn History
Simplicity is located on the second floor of the historic Glen Rock Mill Inn's Heathcote Station. The downtown Glen Rock area is on the National Historic Registry. The town and surrounding area is steeped in nearly 200 years of history. Home to the Glen Rock Christmas Carolers, major hub in train history,along with other historic significance. As the oldest building in Glen Rock, the Mill is steeped in historic event. From it's construction in 1837 until the turn of the 20th century, the Mill functioned as a saw and woolen mill. In the past 25 years, the Mill was transformed into a full service Inn. Look for the Steam Into History Train that stops daily at the Mill !